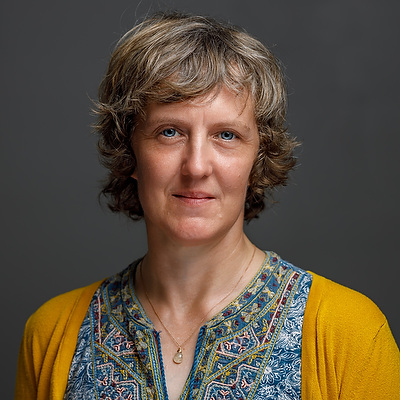 Liz Dube, LMHCA
Liz Dube, a Licensed Mental Health Counselor Associate, works with individuals and couples. Her specializations include relationship difficulties, anxiety, depression, and trauma, as well as those engaged with identity concerns
Liz's counseling approach is open, collaborative, and non-judgmental—a posture that comes from her deep respect for the tremendous diversity of human experiences as well as our common humanity. Her approach is to join with clients in their experiences, and support them as they grow in compassion, awareness, and trust in their authentic selves.
She holds an M.S. in Mental Health Counseling from Indiana University South Bend.
Get to know Liz Dube, LMHCA
What is your philosophy of change?
I am inspired by human resilience and interested in the mechanisms of personal change and growth. Life is a process of constant change, yet change often feels difficult and scary. We tend to want to control change and can become so focused on our goals and expectations that we forget that life can only be experienced and influenced in the present moment. We my rely on fixed, limited understandings and find ourselves stuck in routinized, outmoded strategies when attempting to navigate our current evolving realities. After all, it's what we know—and habits can be hard to break! In these and other ways I see that we can inadvertently get in our own way. If I had a philosophy of change it might be "learning to get out of our own way." Tuning more fully into our authentic experience with compassion and a growing sense of trust allows us to begin to let go of outmoded beliefs and strategies that may be keeping us stuck.
How do clients change in counseling? What is the mechanism of change? What is the motivation for change?
Suffering tends to be a very powerful motivator! If we are gentle with ourselves it can also be perhaps the wisest of guides. While there are many pathways to integration and growth, awareness and acceptance are core mechanisms of healthy change. This is a paradox, since on the surface acceptance may seem to imply resignation. On the contrary, developing our capacity for non-judgmental awareness and acceptance increases our ability to know and allow our experience more fully, which naturally spurs us to engage with life's challenges and opportunities more fully and helpfully.
With whom do you work well?
In my work with individuals and couples, I find most of my clients seek counseling because they are feeling stuck in one or more areas of life. They may struggle with relationship difficulties, anxiety, depression, loss, the impact of traumatic experiences, identity concerns, crises of meaning or purpose, and/or other challenges. They are often worried, frustrated, or overwhelmed by circumstances in their lives, and may fear they are somehow lacking. While I see that each of us is fundamentally whole, it's also true that in the face of life's challenges we often may not experience ourselves as whole, worthy, and capable. We often instead fall back on incomplete, limiting beliefs and unhelpful coping mechanisms that may have protected us in the past but that are no longer serving us well. I think I am able to be most helpful to individuals who are ready to offer themselves a bit more acceptance and compassion and over time risk making small shifts that enable them to show up more compassionately, authentically, and helpfully in their lives. It's my experience that such small deliberate shifts invite profound transformations in our experience of life.
How do you work with relationship difficulty?
Relationships and communication are perennial concerns. In my work with couples I draw heavily on the extensive research and teachings of Drs. John and Julie Gottman, whose work sheds much light on the mechanisms by which couples struggle, as well as the means by which couples thrive. An understanding of these common pitfalls and sources of strength is tremendously useful as we seek to navigate conflict more constructively and nurture our relationships. Communication is of course crucial, to all our relationships, yet communicating across our inevitable differences is not easy! Fortunately, the elements of constructive communication are well researched, and a deliberate practice of authentic and constructive communication goes hand in hand with increased self awareness and personal growth. As we practice sharing our experiences more authentically and as we are able to take in others' experiences more fully, we come to know ourselves and others more deeply, are able to navigate conflict and connect across differences more readily, and our ability to influence, and be influenced, expands. I enjoy helping individuals and couples explore these practices and am inspired by their ability to shift perspectives, foster new understanding and connection, and spark creative solutions.
Why did you choose to work at Family Psychology of South Bend?
I'm grateful to be part of the caring team of FPSB clinicians and staff. In particular I appreciate our shared respect for our clients' strengths, our passion for helping to nurture a healthier community, and our commitment to deliberate, outcome-informed practices. I also enjoy our shared enthusiasm for collaboration and continuous learning and am especially grateful to John and Sharon for their sage and steady guidance and support.