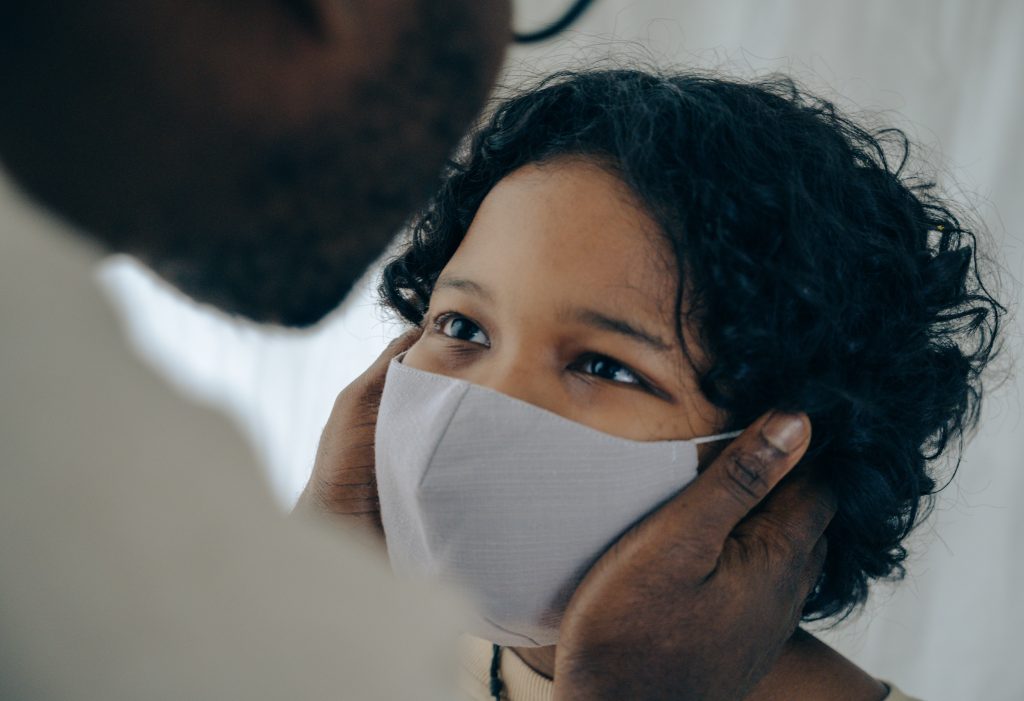 Supporting Struggling Teens in the High-Stress Age of Covid-Era Learning
As the debate over pandemic restrictions and public education safety continues on, one of the most continuously concerning areas has been the mental and emotional well-being of teenagers. Today's generation of teenagers has already shown higher than ever numbers of stress and anxiety, and that was before the pandemic. In light of the Covid-related health concerns, parents and schools alike are desperately searching for ways to support students' well-being in light of these new issues.
Increased Stress and Anxiety
In March, teenagers across the nation were thrust from normalcy and thrown into uncertainty as schools shut down, with no clear resolution for remote schooling within sight. Teachers and schools scrambled to provide some method of remote instruction, and as hard as they tried, many viewed the Spring semesters as a failure. Plans were shifted, schedules were changed, strategies and professional development were created, and most went into the new semester with a stronger system in place. As much as the system was improved, one of the biggest areas remains a concern for many. When it comes to the mental health and emotional wellbeing of students, there were a number of factors contributing to their struggling psyches:
Lack of social interactions: Most students receive a balanced social life through their daily interactions at school. They learn to develop friendships, communicate with others, and interact by being around their peers. With remote learning, many students found themselves feeling isolated and alone due to the lack of interactions with peers.
Loss of normalcy: They might seem trivial, but what many teenagers lost at the end of the school year were key, monumental moments. The SAT and ACT were and AP testing schedules were thrown into chaos. Seniors lost their prom, their graduation, and their moments of recognition. Student-athletes lost their final games. Clubs and groups lost their debate competitions and banquets. The realization that many seasons would not resume in the fall was equally heartbreaking for many teenagers.
Confusion and uncertainty: Adults have been struggling to comprehend the depth of the pandemic, and have spent a lifetime collecting means to cope with the struggle. Teenagers, too, have been forced to grapple with the pandemic and many have yet to develop the appropriate coping tools to handle and process what they're going through.
Struggles with schooling: Teenagers struggled to figure out their online classes, and because of the remote learning, also struggled with feeling motivated to complete work for their classes and stay on track. The feeling of loss and getting behind further contributes to their stress and anxiety levels as they feel consumed with trying to keep up.
Increased awareness: School is a priority for many families, but with some families struggling financially due to the pandemic, others having multiple children needing to use one device, a lack of internet access, or needing to help support family members at home, teenagers became more aware of the struggles and stresses of their parents, which in turn,
made them become more stressed themselves.
As overwhelming and powerless as we all might feel, there are tremendous resources rising to meet the needs of teenagers and provide the support they currently need.
Supporting Teenagers in the Era of Covid
As the need for resources became clear, many schools, health officials, and communities began finding the best ways to support their teenagers. One of the most effective resources has been growing within the counseling sector. With the support of mental health professionals and counselors, many students are finding the support they need.
First, counselors can help teenagers learn to utilize coping strategies specific to dealing with pandemic-era issues. Coping strategies are an essential part of learning to self-manage and process what we are going through, and something that many teenagers aren't equipped with. This includes handling emotions, reaching out when help is needed, learning to think through and process
thoughts and feelings, and strategies for reducing anxiety levels.
Counselors can also provide teenagers with an outlet to talk to someone. Often, it's difficult for teenagers to openly communicate with their parents or with teachers and friends. With trained guidance on encouraging teenagers to open up, a professional counselor can help reach those difficult conversations. Since it's not a parent or teacher, it often feels like a safe and non-judgemental space for teenagers, who also don't want to contribute to their parents' stress. Additionally, allowing teenagers with a safe space to seek healing for their mental and emotional wellbeing shows them that our mental and emotional health is a priority. It sets an example for setting healthy standards and expectations when it comes to dealing with and processing challenging times in life. This is an important expectation and understanding that can set the course for their entire life.
Counseling is a powerful resource that needs to be utilized to help teenagers maneuver through the difficult time that is the coronavirus pandemic. With the right guidance and support, we can help them learn to process what the world is going through, and place them in a better space mentally and emotionally. If you're concerned for your teenager, utilize your resources today to help them by finding the right counselor for your child, today.