All Press Posts
The new school year is the childhood New Year with all the pristine hopes and excitement adults often bring to their January 1 celebrations and resolutions...
Licensed psychologist Dr. John Petersen shares helpful tips to get students back in a school routine.
On page 78 is an old article on a timeless problem, the stressful morning routine in a family with children. In our community lectures series, this topic is one of the best attended...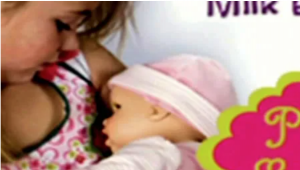 This was a very interesting report by local news reviewing a controversy over children exposed to breast feeding and a doll that facilitated children's play that included nursing their doll...
In the past there have been dolls that burp, eat, cry and need to be changed. Now for the first time there's a doll that can be breast fed.