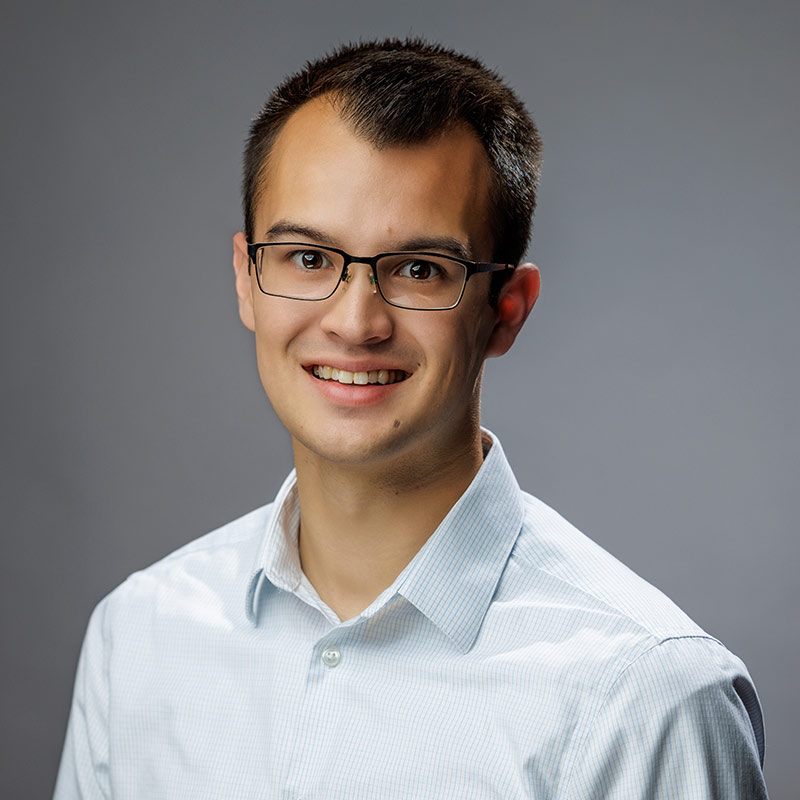 Trey Duckett
Trey Duckett is an intern currently studying in Grace College's clinical mental health counseling program.
Trey provides individual and couples counseling, using research-driven approaches including the Gottman Method and Cognitive Behavioral Therapy (CBT).
Get to know Trey Duckett
How do clients change in counseling? What is the mechanism of change? The motivation for change?
In counseling, I operate off the assumption that each client has the capabilities of bringing change into their lives. I believe that counseling is simply an environment where growth and change have a great opportunity to take place. I believe that counseling is most effective when the client takes charge of their counseling experience. We will work to highlight your strengths and use them to help change thinking patterns that may be causing problems.
What research, teachers, or mentors influenced your work the most? What difference did it make in your work?
I think that research is one of the most important parts of the mental health field. It informs counselors as to what is effective and what is ineffective. Through my learning and research, I have found two theories/therapies that work well with a variety of clients. These are Cognitive Behavioral Therapy, or CBT, which I use in individual counseling and Gottman Therapy which I use in marriage counseling. These are two of the most well-researched and proven therapies currently in the field. CBT has proven to be effective in reducing symptoms of depression, anxiety and more. The Gottman research has discovered factors within marriages that correlate strongly with divorce and also factors that contribute to happy and healthy relationships. These research-driven approaches inform every session I have with a client.
What is the purpose of your professional work? In other words, why do you do what you do?
I chose to become a counselor because of my passion for people. I love talking to others and, more importantly, am honored to meet with people amidst some of life's most challenging experiences. Looking back on my life, there were times when I wish I had a trusted counselor to work through some of life's problems. Thankfully though, I also have times in my life in which counseling has been extremely helpful and has shown me first-hand the benefits it can produce in someone's life. Because of these experiences, I have a fueled desire to meet with people through counseling. My goal is to make a difference and positively impact my community by meeting the mental health needs of individuals, couples, and families within that community.
Why did you choose to work at Family Psychology of South Bend?
I chose Family Psychology of South Bend because it felt like home to me. I love the vision we have to positively impact our community by working to improve mental health. Here at FPSB, the staff works hard to foster an environment in which everyone is welcomed and respected for who they are. When you are here, you feel cared for and can know that you are being given counseling that is research-driven to ensure you get the absolute best care available. I'm sure if you come to FPSB, you will see and feel what I mean when I say that this place feels like home.